Experiencing a fire in your home is a traumatic event that can affect you and your family long after the flames are extinguished. As is the case with many things, prevention is the best cure. By keeping an eye on some key points around your home, you will be able to prevent the crisis of fire damage and smoke damage, and keep your home running efficiently. Although many of these tips are common sense, you need to be vigilant since fire damage can spread so quickly.
Examine Smoke Alarms
If a fire breaks out in your house, it is important to have a warning. Experts suggest replacing the batteries in your smoke detector every six months. This simple activity can save the devastation of smoke damage in your home if a fire goes undetected.
Check the Kitchen
It's no surprise that many house fires start in the kitchen. There are some easy ways to maintain your kitchen in order to prevent fires at home.
Make sure your stove and oven are free of food particles.
Keep towels and curtains away from the heat source.
Make sure you have a working fire extinguisher nearby.
Never leave the stove unattended.
Beware of your Fireplace
Fire damage can be caused by a stray spark from your fireplace, so make sure that you close the door and keep a close eye on the wood as it burns. You also need to be careful when you are disposing of the ashes, making sure that they have had enough time to cool.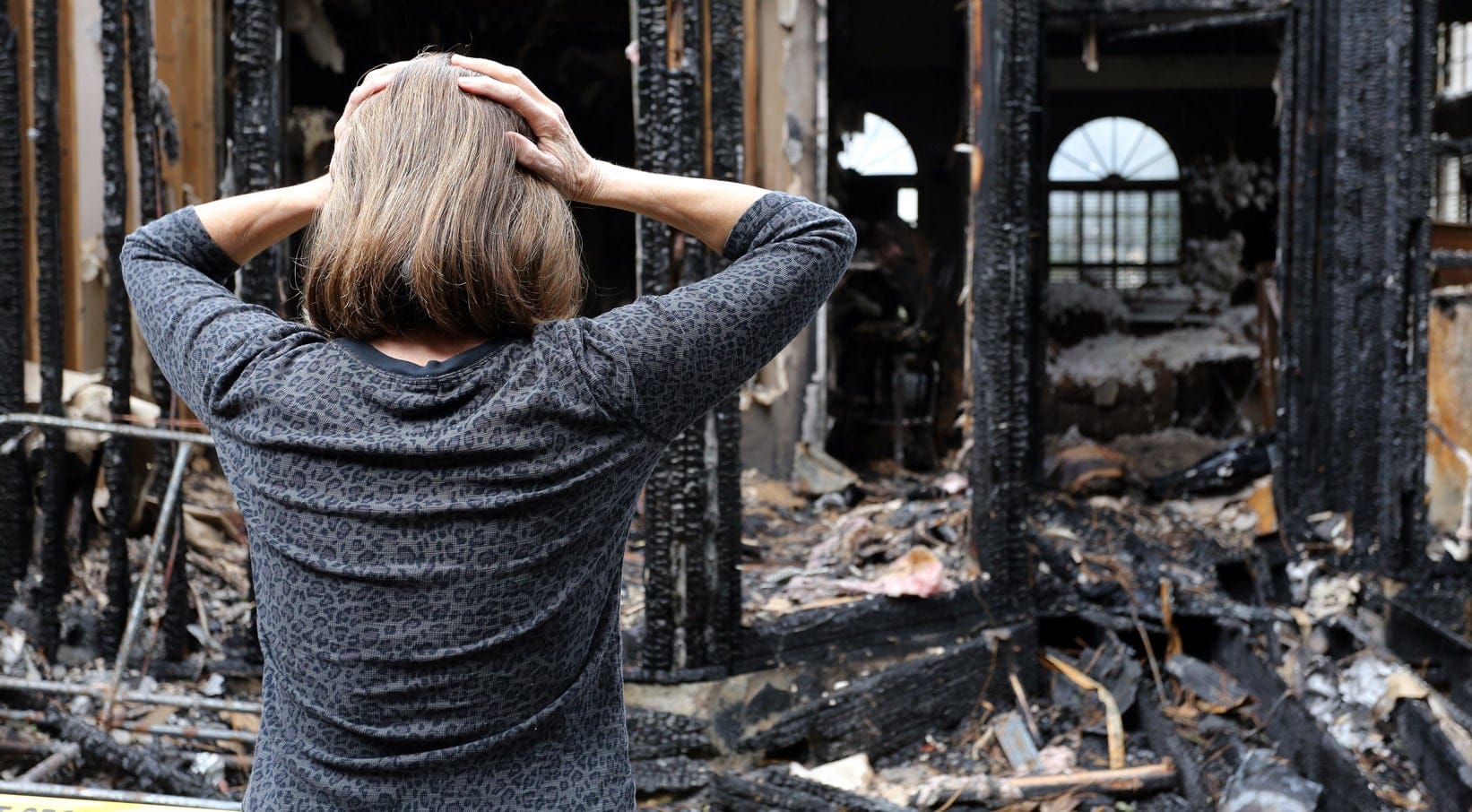 Check Your Dryer
As you run through your daily list of chores, sometimes emptying the lint in the dryer gets lost in the shuffle. But it is just this kind of thing that could lead to fire damage. Make sure you keep up to date on this.
Secure All Cords
Frayed cords can spark fires and therefore cause fire damage and smoke damage, so make sure to examine cords for frayed edges and store them all properly. Because they create heat, they should not be run under a rug or too close to couches or other furniture.
Keep Flammable Products Stored Carefully
There are many combustible products in your home that you probably don't think of too often. Make sure to store things like hair spray and aerosol cleaners away from heat sources so that you lower the risk of fire.
Be Careful with Open Flames
Candles are a luxury, especially on a cold evening, but make sure to maintain them properly away from curtains or other items that could catch fire. Extinguish them carefully if you are leaving the room or going to bed.
Fire safety is a serious issue and it is much easier to prevent a fire than to deal with the smoke damage and fire damage after the flames take over. Take careful consideration of your kitchen, as that is the source of many fires. The dryer or electrical cords in your home might not be as obvious but can also spark fires. Obviously, open flames such as those in a fireplace or candles can be dangerous, so stay vigilant. When it comes to fires, an ounce of prevention is really worth a pound of cure.
For more info or to schedule a consultation, contact us today at 805-308-7309