If you have dealt with water damage before, you know how stressful and overwhelming it can be. Water damage restoration is a huge task for just one or two people to take on, especially without proper training and expertise. Though you may want to handle water damage restoration on your own, it is advisable to involve experts in the field, like the team at Vortex Restoration for the best home protection and mitigation of loss. Here are some things to consider when deciding if bringing on a professional is something you are willing to do.
Mold
Mold only needs 24 hours to start growing in your home. Without the proper equipment and monitors, it is impossible to know if all of the moisture has been removed from your space. If there is even a small trace left behind, it can greatly impact the probability of mold. By trusting a professional, you are eliminating that risk of mold completely.
Contamination
One thing we often overlook is that water can become contaminated by anything it touches. Things like pollutants, chemicals, bacteria, raw sewage, and other harmful organisms can be hiding in the water that has damaged your home. This creates the need to protect yourself with tools and gear to avoid illnesses that can even be life threatening. Not only that, but it requires your home to undergo intense sanitization and disinfection. Many of us do not have the training or resources to do so without the risk of cross contamination or leaving something behind. 
Extensive Damage
Traces of water left behind from water damage doesn't just present the risk of mold. Water damage can be absolutely devastating to the building materials used in your home as well as your personal belongings. Warped floorboards and drywall, swelling ceilings, and cracked foundations are just the tip of the iceberg. By having a team of experts deal with your water damage, you can rest assured that all moisture has been eliminated. It is also a priority for your team of experts to mitigate loss and put in the extra effort to repair everything which can be restored or repaired, and truthfully let you know when you may need to replace an item.
Electricity
Water damage and electrical wiring and appliances are a recipe for disaster. This creates the risk of electrical shock and can even cause electrical fires if not handled properly and with care.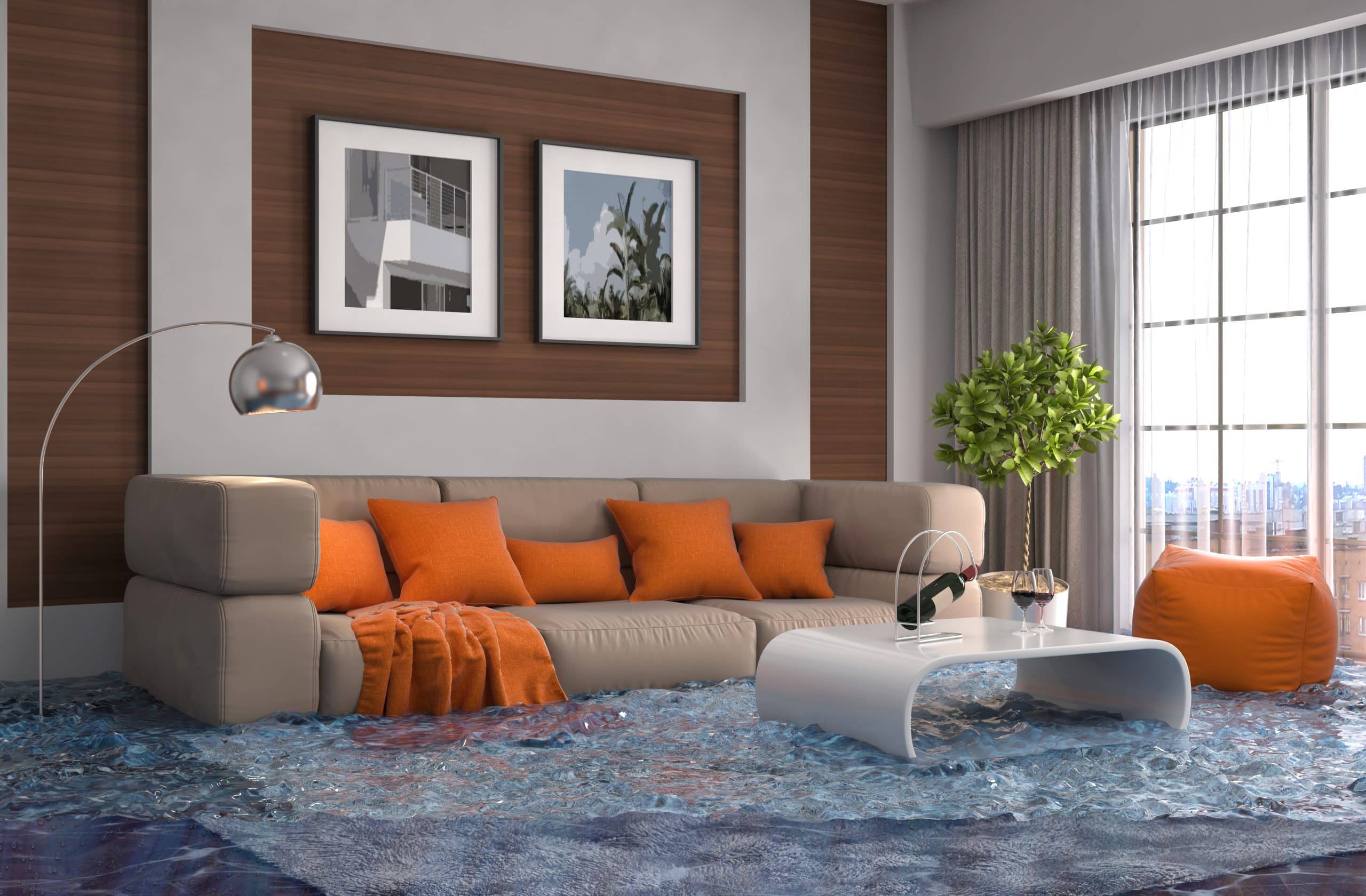 Teamwork And Specialized Training
As we previously mentioned, water damage restoration is a big job for just one person to handle, especially when it requires learning along the way. By working with restoration professionals, you have access to a team of professionals who can get the job done much quicker, without sacrificing some of the finer details required to be sure the job is successful and has no negative impact in the future.
Water damage can be absolutely devastating. If you are dealing with it, know you do not have to do so alone. Vortex Restoration is a team you can trust to treat your home as if it were their own and get you back to normal in record timing. Call us today to get started on your water damage restoration process.